All the light we cannot see : a novel
Book
Summary: "From the highly acclaimed, multiple award-winning Anthony Doerr, a stunningly ambitious and beautiful novel about a blind French girl and a German boy whose paths collide in occupied France as both try to survive the devastation of World War II. Marie Laure lives with her father in Paris within walking distance of the Museum of Natural History where he works as the master of the locks (there are thousands of locks in the museum). When she is six, she goes blind, and her father builds her a model of their neighborhood, every house, every manhole, so she can memorize it with her fingers and navigate the real streets with her feet and cane. When the Germans occupy Paris, father and daughter flee to Saint-Malo on the Brittany coast, where Marie-Laure's agoraphobic great uncle lives in a tall, narrow house by the sea wall. In another world in Germany, an orphan boy, Werner, grows up with his younger sister, Jutta, both enchanted by a crude radio Werner finds. He becomes a master at building and fixing radios, a talent that wins him a place at an elite and brutal military academy and, ultimately, makes him a highly specialized tracker of the Resistance. Werner travels through the heart of Hitler Youth to the far-flung outskirts of Russia, and finally into Saint-Malo, where his path converges with Marie-Laure. Doerr's gorgeous combination of soaring imagination with observation is electric. Deftly interweaving the lives of Marie-Laure and Werner, Doerr illuminates the ways, against all odds, people try to be good to one another. Ten years in the writing, All the Light We Cannot See is his most ambitious and dazzling work"–Provided by publisher.
A volcano beneath the snow : John Brown's war against slavery By Marrin, Albert,
Book
Summary: Examines the life of abolitionist John Brown and the raid he led on the United States arsenal at Harpers Ferry, West Virginia, in 1859, exploring his religious fanaticism and belief in "righteous violence,"–and commitment to domestic terrorism.
~~~~~~~~~~~~~~~~~~~~~~~~
This page started out as a place to write down what I read.  Trouble is – I never remember to do it!  So now it will be a hodge podge of miscellaneous stuff.
Here are some lesson plans that look really good to me.  I have recommended them to the librarians I am mentoring.
In this lesson we will focus on the following two ideas: Domain Extensions and the site: syntax (See 6-8th Grade Lesson Plan) Finding current research Set Up: Each student with their own computer or device or as close as possible. Prime the Pump: When learning to do research not only is it worth your time to do in depth research, but also to…
In this lesson we will be teaching about domain extensions and the Google Search Syntax 'site': as well as how to turn on reading levels in Google Advance Search. Together this knowledge will allow students to find the relevant information they need while doing research. Set Up: It is best if each student has their own computer for this lesson,…
In this lesson we will be focusing on learning if you can trust a website based on its looks. We will use the great fake site thedogisland.com. Students in this age love this site and easily get sucked in to all the great pictures and writing about how great this island is for dogs. A fun place to start the conversation on authenticating your resou…
In this lesson plan the idea will be to introduce students to Google and the search syntax 'AND'. It will also begin the discussion about where ads appear on a Google Search result as well as other websites. At this age, every time I show a web page I take a couple minutes to have the students point out where the ads are on the page. This helps the…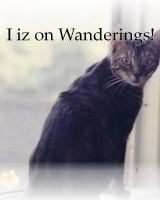 Picture Compliments of Anne-Marie Gordon
I will be listing all the books I read on this page, with the most recent at the top.  Just somethig I have always meant to do……
Jane Austen Ruined my Life by Beth Pattillo .  Fun read for us Jane Austen fans.  I love this mini-genre – books set in modern times centered around a literary mystery.  This is not much of a mystery really – just sort of a light romantic novel, without the neat ending.
The Reliable Wife by Robert Goodrick.  The WORST book I have ever read.  So many holes in the story – you could break your neck falling through.
The Uncommon Reader by Alan Bennett
In the Woods by Tana French
Enjoying a good mystery right now.  It gets my mind off the million things I SHOULD be doing =)